Through the TV archive, you can watch every selected online TV program, up to fourteen days after its broadcast. Thanks to this, you have the opportunity to fully adjust your viewing time, your preferences and lifestyle. In addition, it is a completely free feature!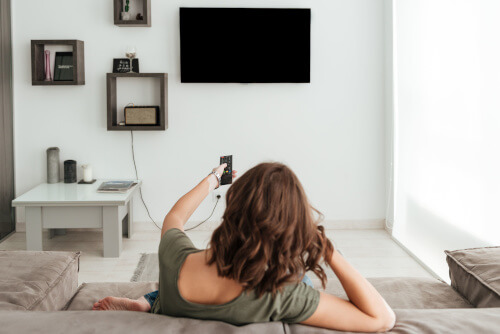 TV archive - a function created for Poles living abroad
Each of us at least once in a lifetime missed his favorite TV program, because during the broadcast he had to be at work, school or do another important activity. However, this problem is really big when you live away from your homeland. The best Polish television programs are usually played in the evening of Polish time. However, differences in time zones can make the favorite Polish TV program living abroad, will be broadcast in the middle of the night local time.
That is why the archive was created with great care. Every TV program can be easily saved online, so you do not need to use hard-to-use and expensive storage media such as recorders. Thanks to the archive, you can easily view the TV program online at any time, until the entire two weeks, since its broadcast.
What do PolBox.TV clients like in the TV archive for?
Many customers praise the archive as one of the best PolBox.TV features. In addition to the possibility of watching a TV program at a convenient time, the archive is also appreciated for:
TV program without advertising, thanks to the scrolling function. To do this, just use the remote control button, it is very simple. No ads save time and do greater viewing comfort.
Ability to watch several episodes of the series in a row. For example, if a serial (or other TV program) is broadcast from Monday to Friday, you can watch everything at once. This is a great solution for serials, which episodes often end in a mysterious way, and the viewer can not wait for the next episode.
The ability to stop or withdraw a program that allows you to take a break from watching at any time.
You can watch a fragment of a TV program that you missed, for example because you had to go to work before the TV program ends.
The online archive is free and easy to use
The archive service is great also because it is completely free, even in a standard package! Thanks to it, you get huge benefits absolutely at no cost. This is because the mission of PolBox.TV is to guarantee every client the opportunity to watch TV programs whenever they want.
To view the TV program from the archive, just find it in the TV program (it will be marked with the letter 'R') and simply turn it on. You can use the internet archive both with the help of a set-top box, a laptop, or an online device. There are also useful functions of scrolling programs in both directions, so you can, for example, view only key parts of a given program. Thanks to PolBox.TV, each TV program can be watched in the most comfortable way.