Do not want to wait until your favorite movie appears on TV? Do you want to watch a selected Polish movie or series at the moment? No problem! PolBox.TV Internet rental, i.e. Video library, allows you to watch selected movies online at any time, virtually anywhere on Earth!
Internet rental, a huge database of online movies
Video library is over 3 000 movies, available at any time and in HD quality! Online movies database is also constantly updated and supplemented with new interesting titles. The rental shop is available to all PolBox.TV clients through a television decoder, as well as in the application and the PolBox.TV program, dedicated to computers and a mobile device having access to the Internet.
In addition, the online rental is sorted by theme, making it easier to find a movie that you want to watch. This online movie catalog also gives you the opportunity to choose an interesting title in a given genre, for people who do not know yet what movie I want to see. The video library is sorted, by movie genres:
The funniest comedies,
Touching dramatic movies,
The best historical films,
Westerns with a great climate,
Documentary films.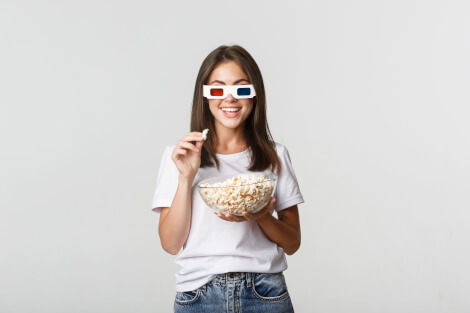 Video library and its functions
The online movie rental is also expanded with additional interesting options that help find the most interesting videos:
The section 'News', in which films are sorted, after the date they were added to the Video Library (You can also find out about new films on the facebook profile of PolBox.TV. The profile on this social network is also an ideal place for Poles living abroad country).
The 'Favorites' function allows you to mark your favorite movies so that they have easy access to them when you want to watch them.
The 'Top' sign, which is assigned to the most viewed movies online by PolBox.TV clients.
'Search' function, which allows you to instantly find the selected movie. Just enter the title using the keyboard.
PolBox.TV Internet rental - why use it?
Video library is another function for PolBox.TV clients, and the service ensures the highest quality and enormous satisfaction of viewers. Online movie rental online only contains carefully prepared materials. The graphic design is very high quality, and the voice of the actors sounds very natural. The films also have attractive dubbing, thanks to which it is even easier to immerse yourself in the world presented on the screen, and at the same time enjoy the opportunity to listen to the Polish language.
Online movie rental is created so that every Pole staying abroad can at any time view his favorite movie or series in the Polish language, using the highest quality sound and image. Check it out yourself, and probably an online movie rental will become a source of great entertainment for you and will bring you closer to your homeland.