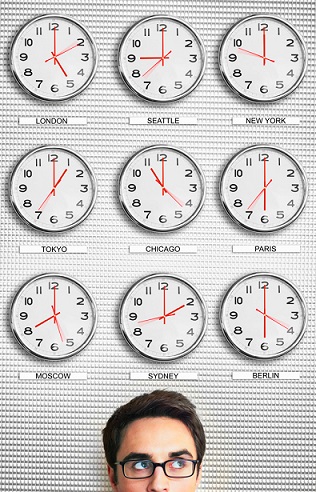 Opóźnienie emisji – jest to funkcja umożliwiająca mieszkańcom różnych stref czasowych oglądanie w dogodnym dla siebie czasie polskich programów, które są emitowane według czasu warszawskiego.
Oznacza to, że przed pojawieniem się funkcji opóźnienia emisji mieszkańcy Ameryki musieli oglądać programy wieczorowe rano, a w dzień większość kanałów nie nadawało, bo w Polsce o tej porze była noc.
Funkcja opóźnienia emisji przeznaczona jest głównie dla mieszkańców Unii Europejskiej i USA, więc opóźnienie można ustawić na 2, 3, 4, 8, 9, 10 i 11 godzin w stosunku do czasu europejskiego.
Dzięki funkcji opóźnienia emisji możesz oglądać swoje ulubione programy polskiej telewizji w dowolnym dla Ciebie czasie!
Inaczej mówiąc, jeśli Twój ulubiony program jest nadawany o 9 rano w Warszawie, to opóźnienie emisji umożliwia Ci oglądanie go także o 9 rano w jakimkolwiek innym kraju na świecie.