Your wife watching her favorite serial and you want to watch a game? No problem! With PolBox.TV you can watch different programs at the same time on multiple devices!
"Мultisubscription", also called "Multiroom", allows you to connect up to 3 TVs or other devices in the same home. This enables you to watch different TV shows in different rooms at the same time.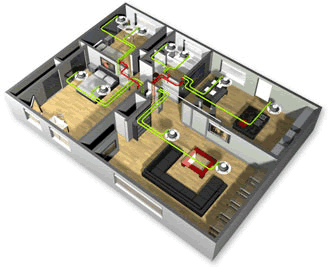 Most radio stations are suitable for the web by transmitting analogue radio stations through PolBox.TV. However, there are also many independent stations from traditional means of broadcasting that provide their signal only with the help of the Internet, and PolBox.TV helps them with this.
Along with the usual analogue radio, radio PolBox.TV has a wide range of areas satisfying the needs of different groups and meetings.
Programs on different channels have music of various styles and directions, news, entertaining talk shows, discussions about art and culture, weather, horoscopes and other programs included in the set of most programs.
Usage while listening to the radio on the Internet is 15 Mb per hour.